In encoder options there are pop up comments helping the user to decide which option to choose etc. Tha's nice!
In the line "max. GOP size" there is a claim "the shorter the GOP the better the quality". This is not true! Intra frames are the biggest and therefore the most "expensive" frames in the stream. A short GOP will increase the size at given quality or reduce the quality at given file size. So it would be better to insert more smaller P & B-frames between the I-frames which means a long GOP.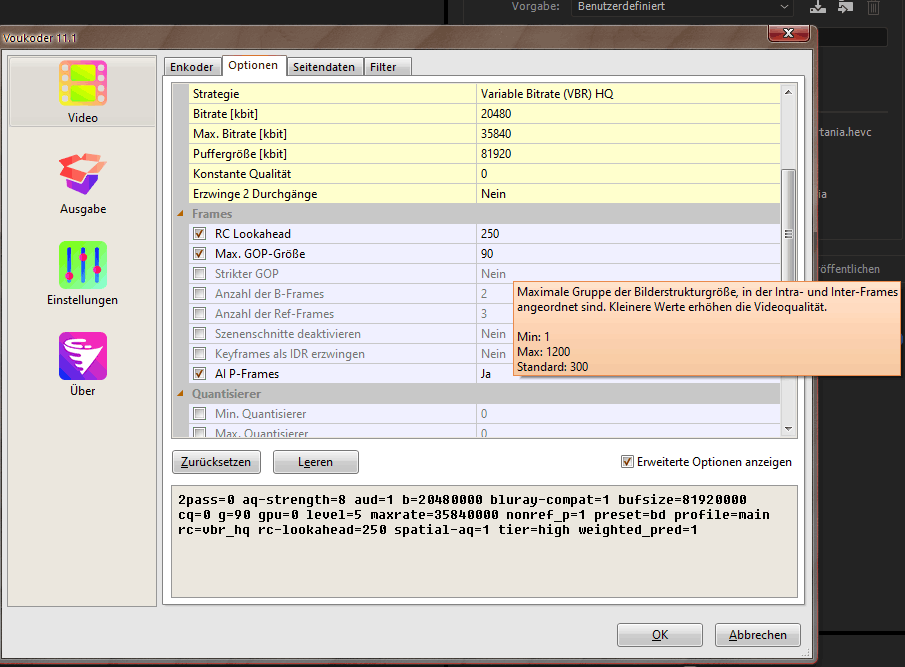 You can make a simple test: Encode a piece of a HD clip with only 4MBit/s an set the GOP first to 10 and in the second run to 250. You will see the difference!