Привет. спасибо за работу! У меня есть несколько вопросов.
1. Why are these choices of bitness left in the Davichi interface, if all the same, if necessary, the codec does the bitness reduction itself?
I left it at the default of 8 bits and got streaks of artifacts on the gradients. Why don't you always send the maximum color depth to the codec?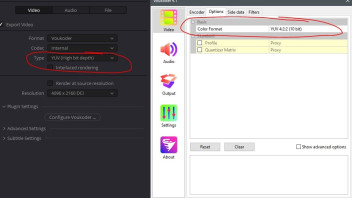 2. кодек имеет возможность установить контейнер - avi, mkv или mov, но нет возможности изменить выбор по умолчанию. Например, я всегда кодирую mov. Хотелось бы, чтобы мне не приходилось каждый раз устанавливать это значение.
Можете ли вы заставить кодек запомнить мой выбор?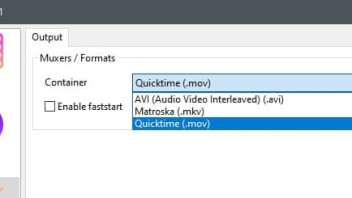 Еще раз спасибо за отличную работу.